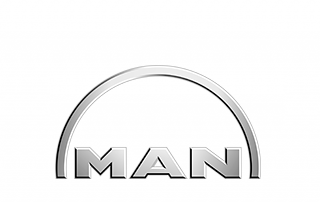 MAN SE | Development Partner
We have been active as an "extended workbench" and development partner for the MAN Group in a wide variety of areas since 1995. We take over all necessary services from the conception and coordination of technical requirements with the involvement of all persons involved in MAN, to the implementation and introduction of changes and new developments, to the training and maintenance of the introduced systems. Over the years, we have adapted our development processes and systems precisely to the needs of the MAN Group and they thus form an optimal basis for the development and further development of integrated applications in the Group environment.
Currently, our applications support MAN's sales, testing, and quality assurance departments.
Customer testimonials about BITS
"The successful implementation of the project was only possible thanks to the dedicated and competent team of the MAN IT departments involved and their service providers, as well as the DCNext project team at BITS. The new data center and the optimized processes form a solid basis for the future and are an important step towards digitalization and innovation. After several months of operation of the new data center, it is clear that the technical and organizational optimizations achieved are paying off and that all the departments and partners involved have settled in very well. I would like to thank the entire team for their outstanding performance and congratulate them on this successful project!"
"BITS did an outstanding job in replacing our long-standing quality management software application with an adapted, web-based corporate solution. Thanks to their IT consultants and IT project managers, we were able to successfully merge the two solutions and master corporate cultural challenges in an exemplary manner. In 24 months, BITS has made a significant contribution to the implementation of a more efficient and economical solution that has optimized our internal processes, organizational structures, and collaboration with our suppliers."
"The amount of positive feedback from users, as well as the importers' desire to work with our new application, shows me that we've all done a super job over the past 2 years."
Selected Case Studies & Reference Projects
Request more information
If you would like more information on this topic or on BITS, please do not hesitate to contact us without obligation.
We are at your disposal for all topics.
You can also make an appointment directly in our calendar.