MVP development for companies and startups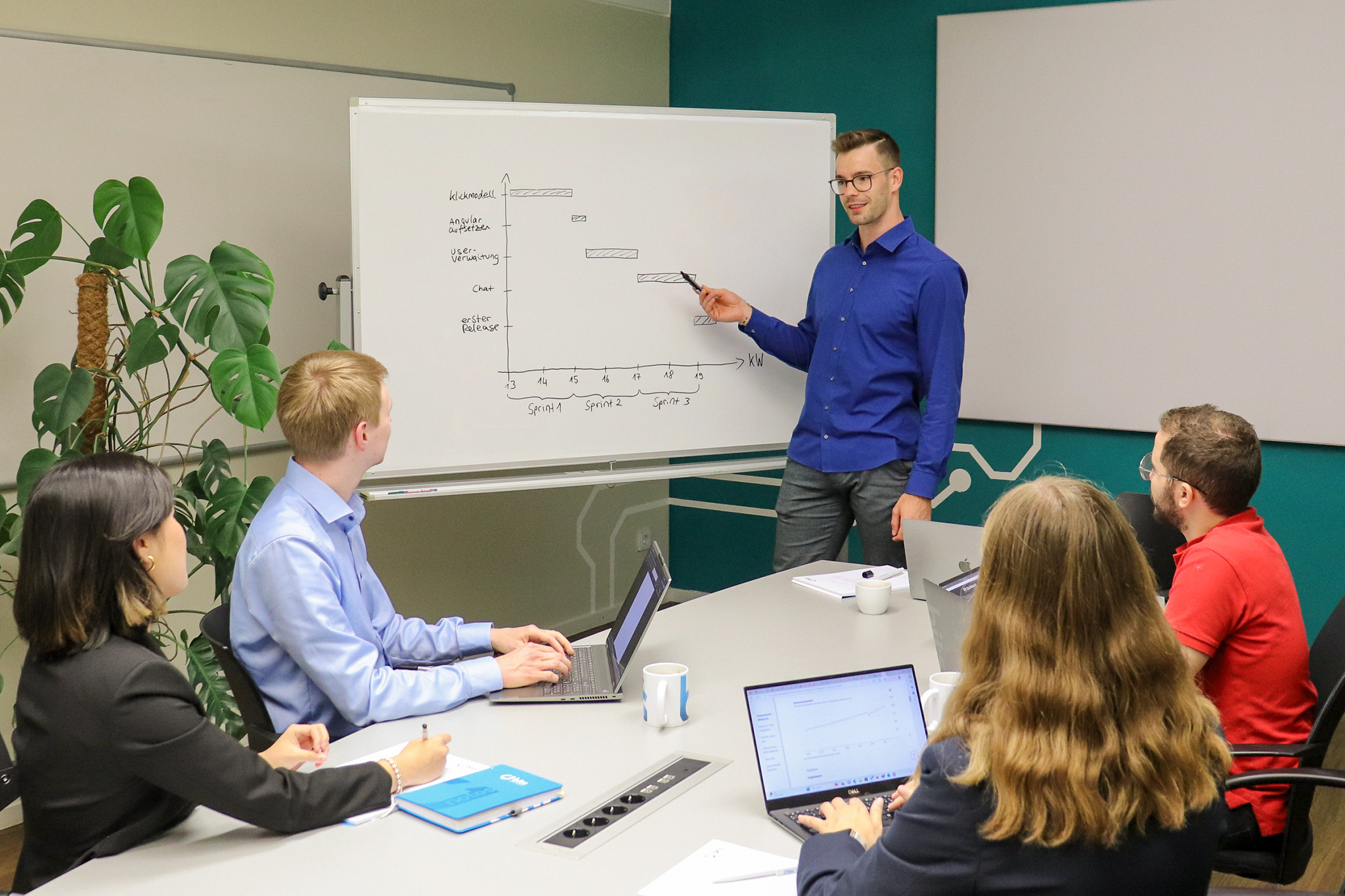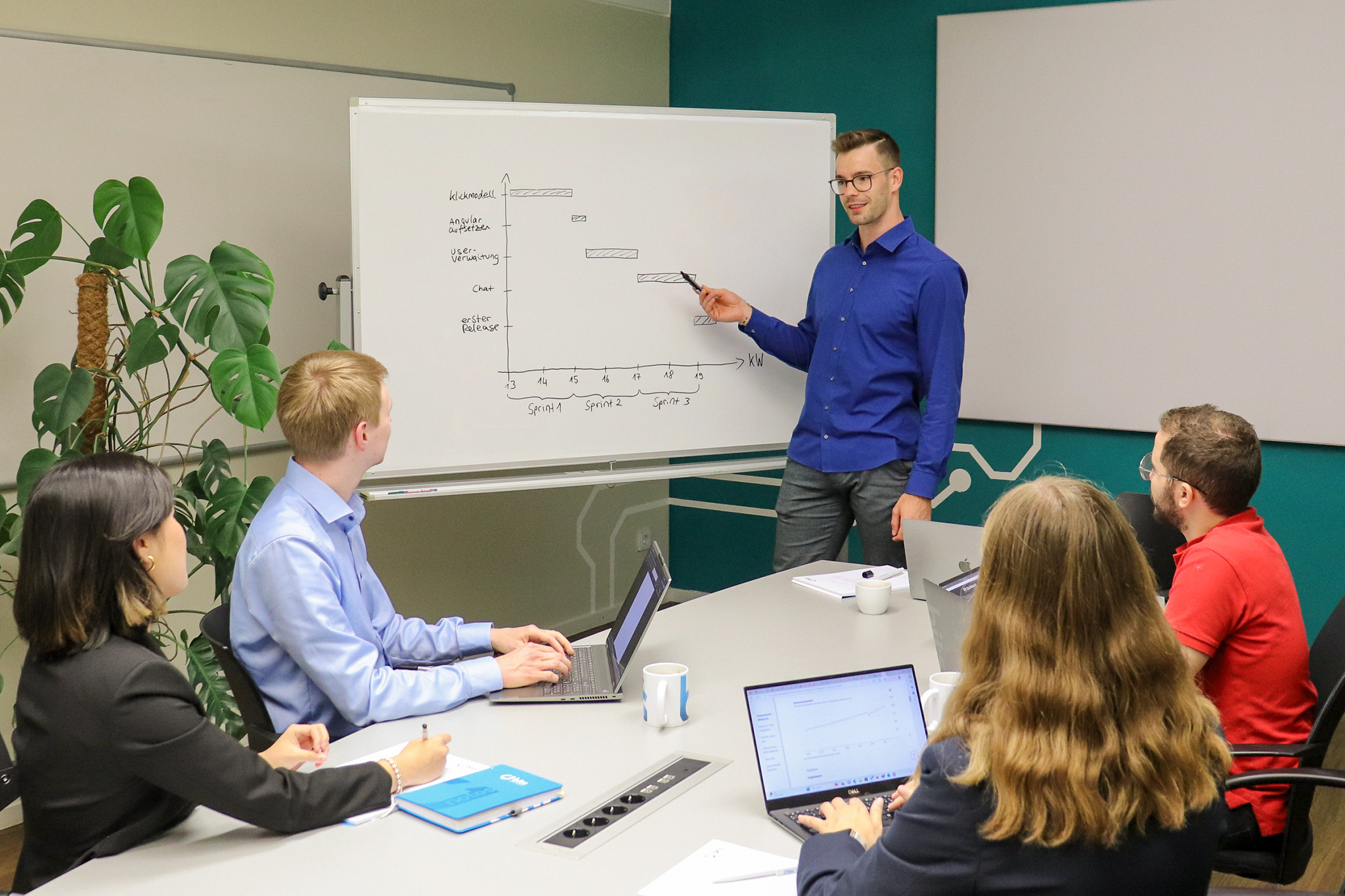 MVP – From the idea to the solution
In the beginning there is always an idea…
… usually the simplest ideas are the most successful. There are basically no "bad ideas" either. It is important to approach ideas professionally, to deal with them objectively, to evaluate them and to develop them further. Often the greatest opportunities come from initial failures.
We offer you the right tools and support you in finding ideas and new ways for your company
The Minimal ViableProduct (MVP) is understood as a "minimum viable or viable product" designed tobe workable as quickly and cost-effectively as possible .
With the help of fast feedback cycles, expensive undesirable developments are avoided .
With our methodology MVPbyBITS becomes in preliminary discussions and the and the resulting workshops a quick basis for decision-making for the requirements and for the more agile Procedure created.
The goal is tofurther developthe "digital" solution in an agile and cost-effective manner, based on the customer journey.


BUSINESS
Take your company in new directions in ideation, prototyping, project planning and execution. We offer an agile onsite or offsite approach.
In small dynamic teams, detached from the usual working environment, we support your employees in the development process from the innovative idea to prototyping to the solution and successful launch on the market or within your organization.

START-UP
You have an idea, personally, as a team or within your company or start-up and are looking for a partner to implement it? You lack the right know-how, infrastructure or suitable office or meeting rooms?
We support you fully as a technical-innovative partner in the implementation of your project.
Benefit from our experience in conceptual design, business planning, setting up the necessary IT, providing office resources, all the way to implementing and operating the productive software solution.
The agile process model of BITS
Our agile process model
MVP

by

BITS
allows us to go live with a first version in a short time and then expand it further.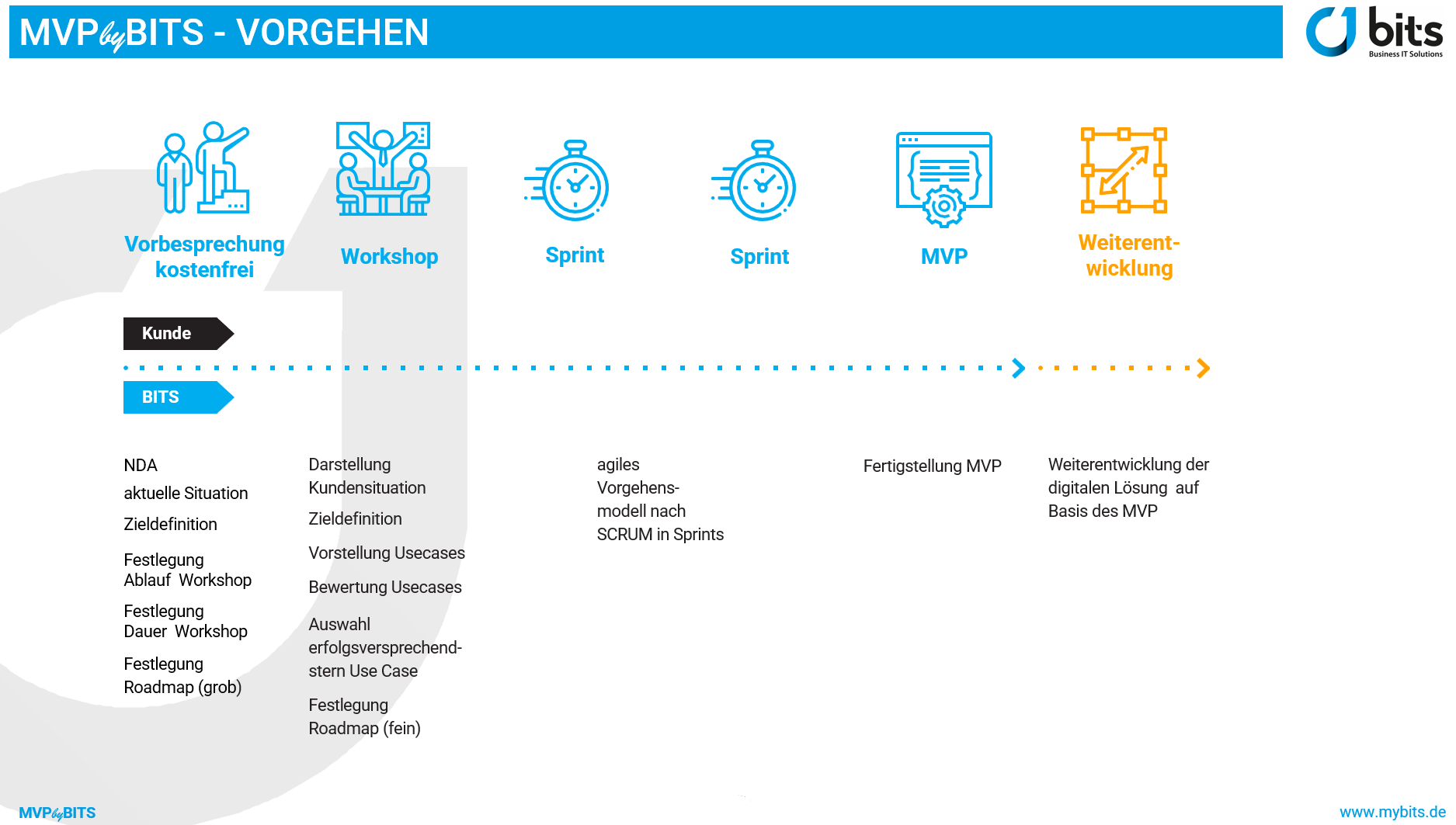 Request more information
If you would like to receive more information on this topic or on BITS, please do not hesitate to contact us.
We are very happy to be at your disposal for all topics.
+49 (0)89 12158550
You can also make an appointment directly in our calendar.
OUR PARTNERS AND CUSTOMERS