The BITS at the heise Jobs IT TAG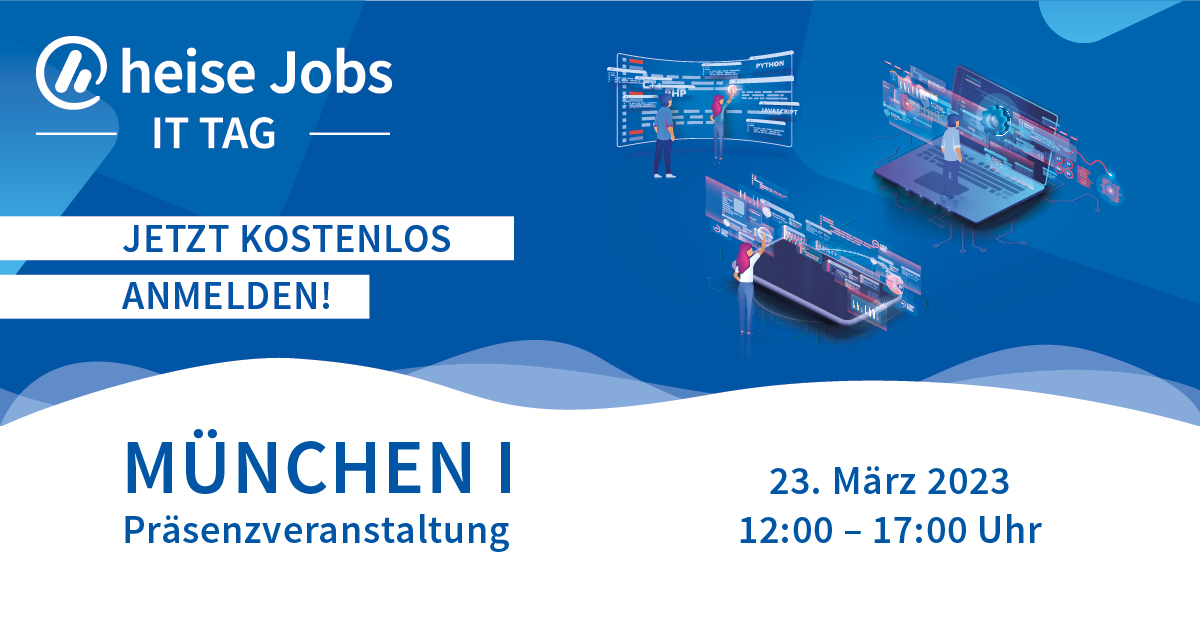 February 2023
It's coming soon – this year we will be represented again at the IT JOBTAG in Munich on 23.03.2023 from 12:00 to 17:00.
From this year on, the IT JOBTAG will run under the name "heise Jobs IT TAG".
We are pleased to be part of this fair again. What is particularly exciting about this format from our point of view is its size – only a few employers present themselves at IT TAG. This means that, in contrast to larger trade fairs, we can spend considerably more time with visitors and thus give them a much better insight into the work and everyday life at BITS.
If you want to visit us at the IT TAG, you can register for free at the following link: https://it-jobtag.de/muenchen/registrierung.html.
We are looking forward to new contacts and interesting conversations!