Isarfloß trip with the BITS team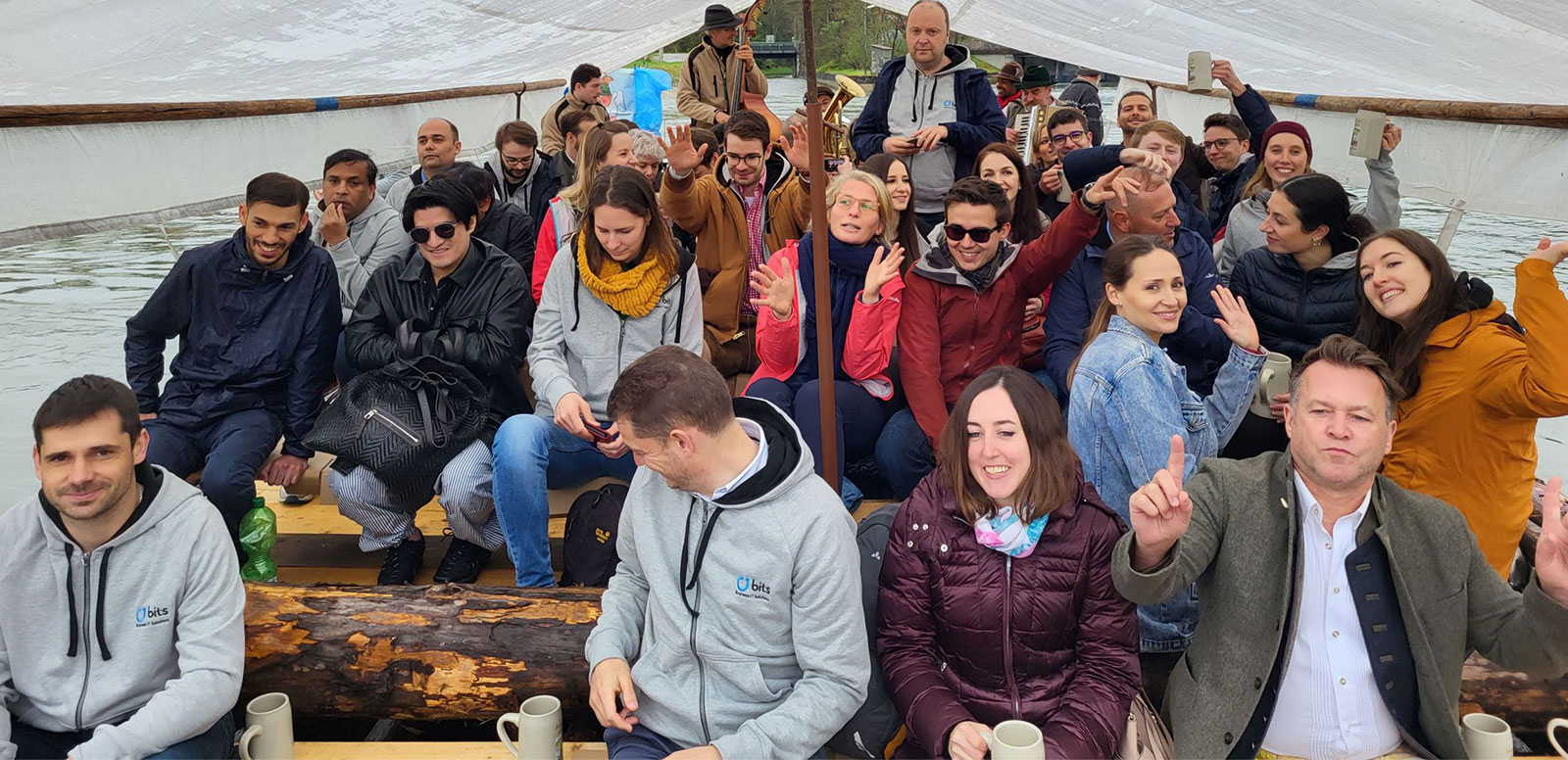 06.05.2022
On May 6, our first team event in 2022 took place and we were able to experience an unforgettable day on the Isar River. In the morning we took the bus to Wolfratshausen, where the rafters were waiting for us. Around 9 o'clock we started. Right at the beginning we were fortified with fresh pretzels and Leberkässemmeln and the first beer keg was tapped. A live music band provided the mood and entertainment.
Around noon we reached the first and the longest raft slide. This was followed by other smaller raft slides. Lunch was also provided.
At 3:30 p.m. we reached the raft site near the zoo in Thalkirchen and ended the day in a nearby restaurant.
In short, a very successful team event!