BITS Team Event in the Bavarian Alps – Half Year Meeting 2023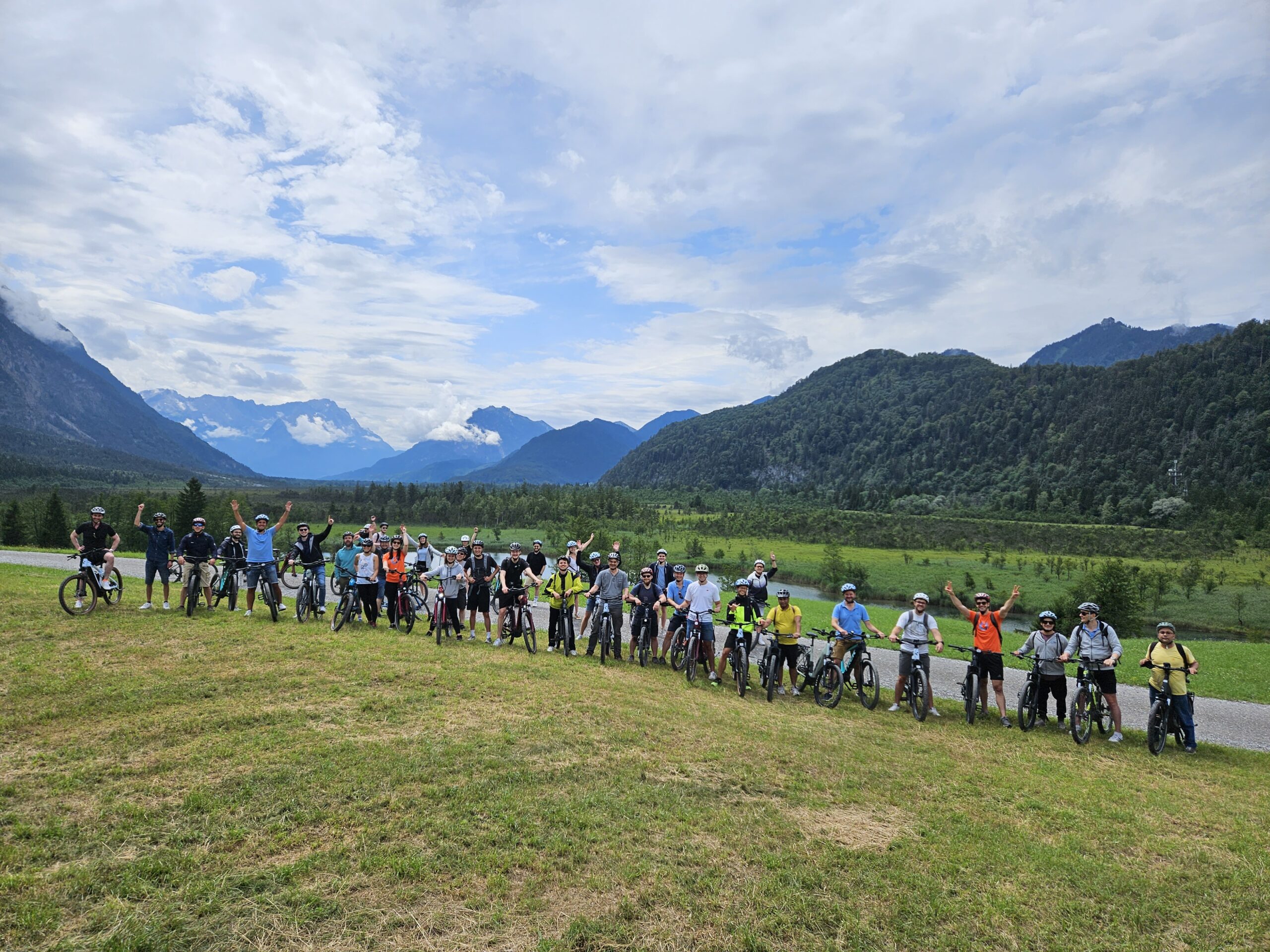 The BITS team spent an unforgettable day in the Bavarian Alps on July 21. The event, which was full of experiences, not only gave employees the opportunity to explore the breathtaking landscape, but also strengthened their team spirit.
The day began early in the morning with a bus ride to Garmisch. After arriving we had a delicious breakfast. This was followed by a quarterly update from the management, during which the current developments and successes of the company were presented.
The highlight of the day was undoubtedly the e-bike tour through the impressive mountains. In small groups, the employees explored nature and enjoyed the fresh air as well as the magnificent view.
After the active tour, we had the opportunity to relax in the beer garden and enjoy the time with each other in a cozy atmosphere. We also had a delicious barbecue buffet. In addition, shooting skills were tested in small groups, which provided additional enthusiasm and team spirit.
After our return to Munich, we spend the evening in a unique location with good food and refreshing drinks.
"It is important to us that our employees grow and feel good not only professionally but also personally. Such experiences promote a sense of community and increase motivation," says the management of BITS GmbH.
We are already looking forward to the next event and are excited about the adventures and shared experiences that await us then.