BITS GmbH: Top employer among medium-sized companies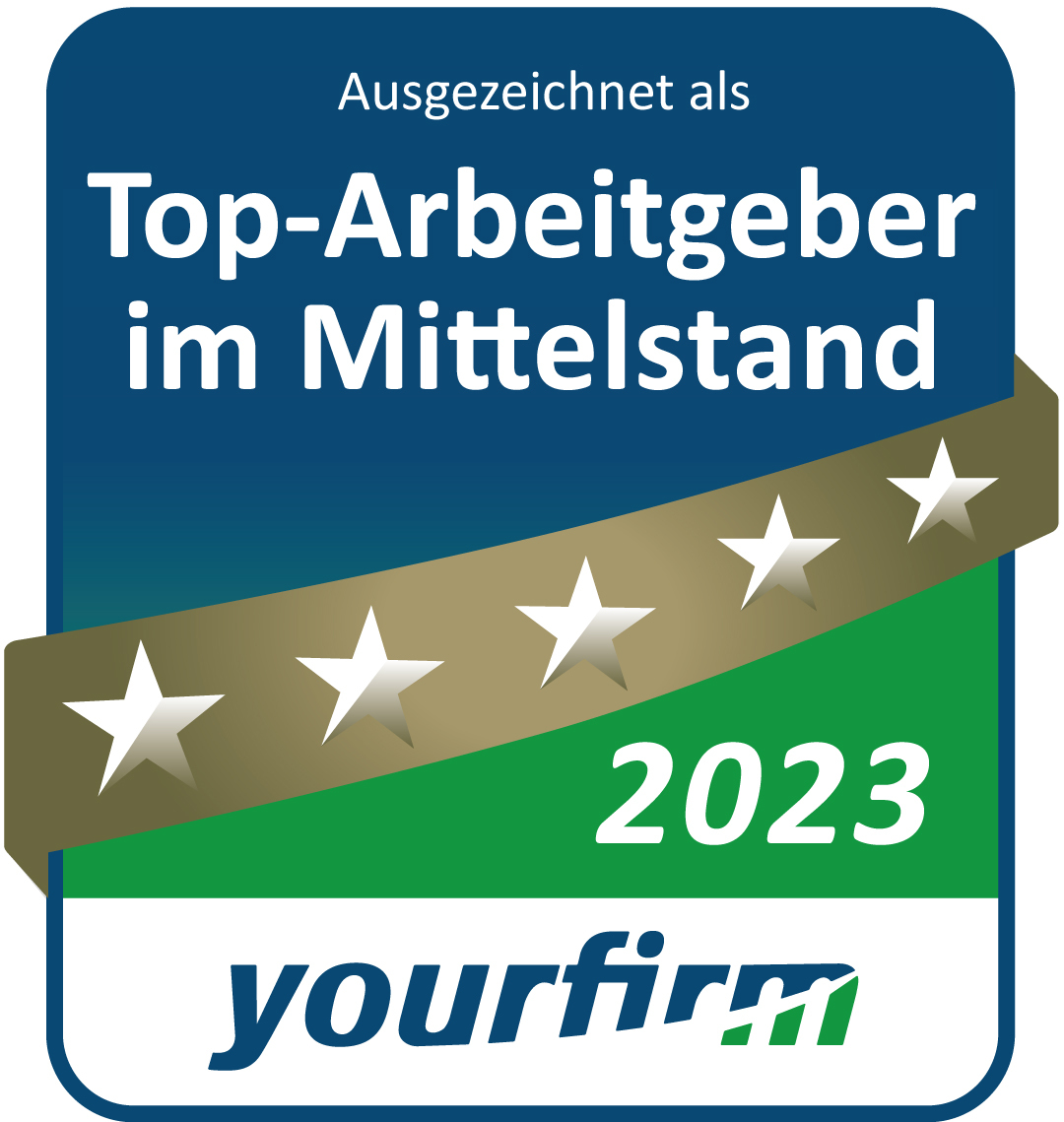 February 2023
The BITS GmbH was awarded in February 2023, as an official "Top Employer in Medium-Sized Businesses" by the job exchange Yourfirm.de.
The job exchange Yourfirm.de, distinguishes with this seal medium-size enterprises, which are particularly popular with job seekers and want to support these besides with the search for attractive employers.
After all, medium-sized companies offer many opportunities and advantages, such as fast promotion prospects, short decision-making paths and, what our colleagues in particular appreciate: a working environment with flat hierarchies and an environment characterized by personal togetherness.
The award is granted by analyzing the access and reading behavior of users to more than 60,000 job advertisements within one year on Yourfirm.de. We as BITS GmbH have been ranked among the top 1,000 best rated companies. The evaluation criteria included the length of time users spent on the BITS GmbH site and the proportion of readers who took application-related actions.
We are very pleased to receive this award and would like to thank all our colleagues, applicants and everyone else without whom such an award would not have been possible.
You want to become part of the BITS team?
Then find the right job now and apply at www.mybits.de/karriere