BITS at the BKK Tag 2023 on the topic of health data use.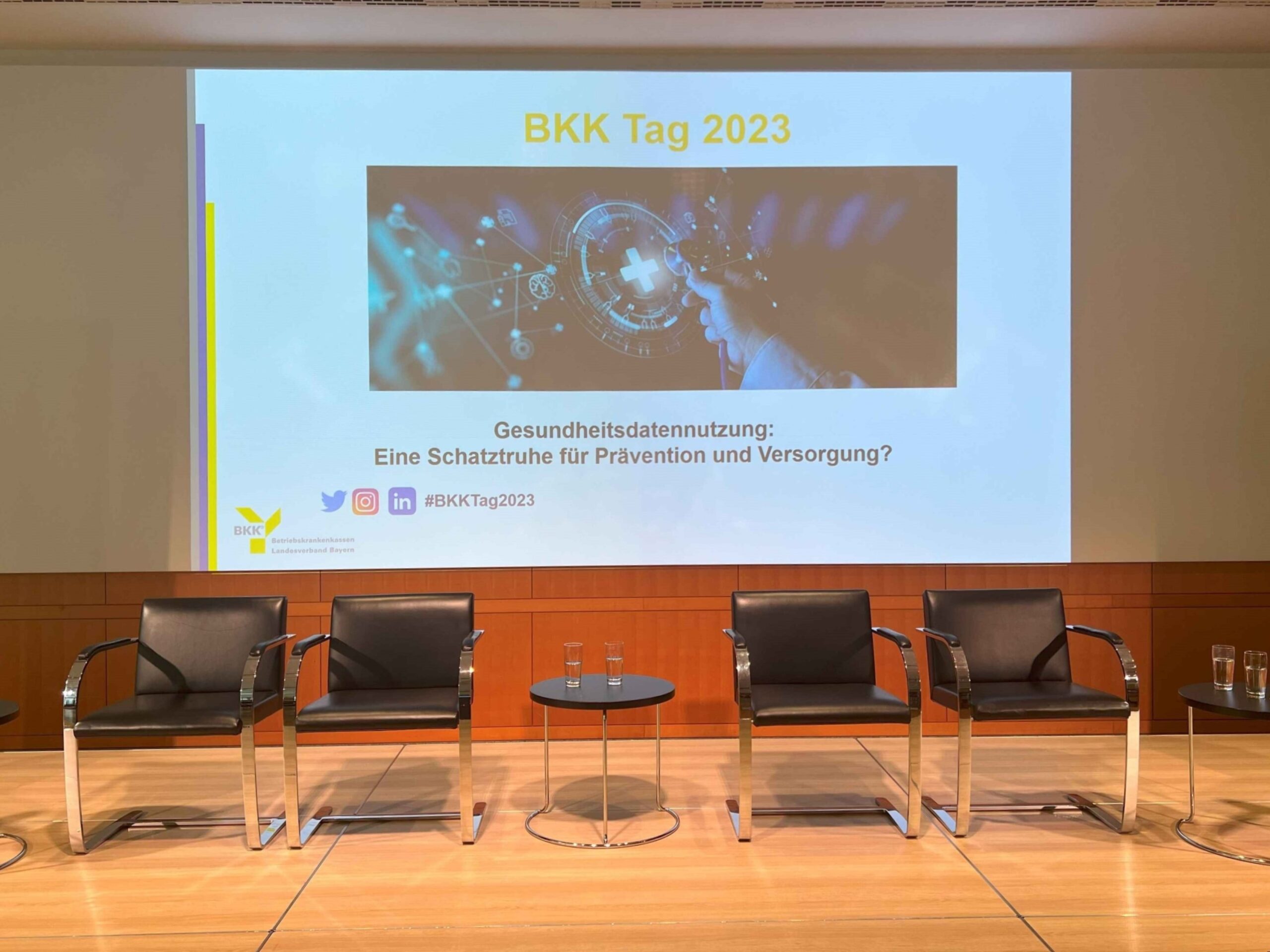 In recent years, we have demonstrated our expertise in healthcare through projects such as Prisma and Libre. We would like to further strengthen our presence in this area, and by participating in events in the healthcare sector, we are reaffirming our ambition to promote and actively support digitization in the healthcare sector even more intensively.
"As an IT partner, we want to drive digitalization in the healthcare sector and develop innovative solutions that offer real added value for patients and the healthcare system. We will use our expertise and resources in a targeted manner to make a positive contribution to the future of healthcare", – emphasizes the management of BITS GmbH.
On July 13, we participated in the BKK* Tag 2023. Under the motto "Health data use: A treasure chest for prevention and care?", BKK Tag 2023 provided a platform for experts to explore the possibilities of targeted health data use for patients.
The event began with a warm welcome by Dr. Ralf Langejürgen, Chairman of the Board of BKK Landesverband Bayern. This was followed by presentations and discussions on a variety of topics, including "Empathic Future Medicine: Why Do We Need Intensive Data Use in Healthcare, and Especially in Hospitals?" and "The Age of Precision Medicine: How Can AI Improve Medical Care?"
During the event, prominent speakers such as Bavarian Health Minister Klaus Holetschek and Dr. Anke Diehl, CTO of the University Medical Center in Essen, emphasized the importance of more intensive use of health data. They highlighted the potential for personalized medicine and early detection of disease to be enabled by increased use of data. Dr. Jama Nateqi, CEO of Symptoma, spoke about the future of artificial intelligence (AI) in healthcare and emphasized the need to drive digitization in healthcare and efficiently use advanced technologies such as AI.
*BKK or Betriebskrankenkassen Landesverband Bayern is a corporation under public law and represents the interests of the company health insurance funds and their insured persons in Bavaria (currently 16 company health insurance funds and their 3.4 million insured persons).