A deep understanding your point of view and your business processes forms the basis we are relying on if we are creating, optimizing and implementing solutions for you.
You are looking for a partner who offers professional support and consulting services directly at the interface between your process world and a possible digital transformation?
Speaking the language of both worlds we are creating and delivering solutions suiting your digital challenges.
Our experts are supporting you with their expertise and experience in various industries and different requirement profiles. Together we are thinking out of the box, dropping outmoded approaches and opening new perspectives.
BITS Consulting supports you in the following areas:

IT-CONSULTING
We offer
Technology consulting
Digital strategy consulting
Solution design and software architecture
e. g. in the following industries
Automotive / Hospitality / Service
Human Resources / Logistics /
Utilities / Sales


QUALITY ASSURANCE
We offer
QS-concepts and concept verification
Test management
Test automation
Execution of performance and load tests
Reporting und error management
Monitoring (alert, preventive)
Code-Reviews as well as coding-Guideline-Checks
IT CONSULTING
Our solutions for your success
In a digitised world your company continuously faces technical requirements, established IT solutions are changing permanently. It's our claim, to cope with these requirements and to ensure your competitiveness.
It's our goal, to create chances out of these upcoming challenges and to realise competitive advantages for you.
Our experts are supporting you conceptually, strategically and technically with the implementation of digital solutions and strategies deploying state-of-the-art IT technologies and approaches.
In doing so our consulting portfolio covers different areas, technologies and industries.
Project management has our board's attention
You can count on our experience in project planning and management. In our highly qualified and dedicated team we give top priority to project planning and project management – all BITS projects in this area are directly under our board's attention.
That's how we meet our sophisticated demands in the area of
Customer focus
Flexibility in terms of time and locality
Professional qualification
Continuity of your contact persons
Responsibility for our project success
We promise to deploy characters, no replaceable resources – expertise, no "training on the job" on your expense!
Naturally we adopt our tools and methodology to your individual demands – your success is our ambition – we will find the right way there together.
QUALITY ASSURANCE
"BITS quality" for your projects
Our claim is to secure, "BITS-quality" for our customers.
We emphasise quality management from day one. Continuous quality management is an important factor of success in current IT projects. It guarantees economic efficiency of your IT projects.
REFERENCES CONSULTING & PROJECT MANAGEMENT
Please find some exclusive projects and references below. We are happy to answer your questions about our work anytime and in person.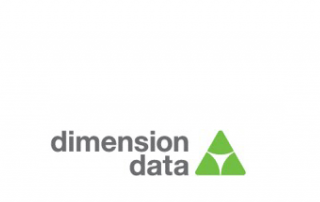 Dimension Data – Datacenter Migration
NTT group is one of the biggest telecommunication companies and service providers in the world. Dimension Data was  incorporated into the NTT group as a 100% subsidiary in 2010.
During a big transition project, covering the transition of a whole data centre of a major customer of Dimension Data our company supported project and transition management with a substantial project team. Our software development experts attended the transition of several applications technically while our consultants and project managers planned, organised and managed several transition waves they were in charge of.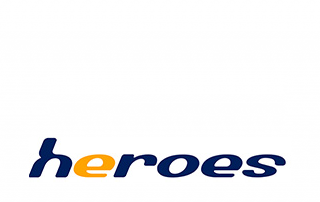 Implementation partner for heroes e-recruiting
As main implementation partner we are supporting heroes in major projects, product launches and the implementation of individual e-recruiting solutions based on the heroes product standard. Together with our colleagues at heroes we make sure, that all individual requirements and process adjustments of the standard solution getting implemented. As a partner we have already designed and managed the implementation of the following customer systems: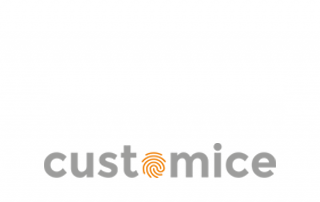 Hospitality Solutions
We and our partners are happy to advise and support you in the area of property management systems (PMS) apaleo / Oracle Opera and hospitality IT solutions. With our product customice we are able to offer you a PMS integrated (apaleo, we are currently working on Oracle) online configurator for meetings, incentives and events (MICE). customice comes as a plug-in tool for your PMS and hotel website.
CUSTOMICE | APALEO | HOTELLISTAT |
Mobile Service based on SAP Netweaver (several implementations)
Our consulting team was part of several international SAP Netweaver Mobile projects. Together with SAP and our partners we have designed and implemented highly specialized mobile applications mainly for maintenance technicians in the field (SAP MAM / MAU against SAP PM/CS I-SU). Starting from scratch (business blueprint) we took part in the implementation and roll out – working on and offsite for different international customers.
SAP Mobile based solutions were our entry into the world of mobile application development.